Living Room
September 21, 2014
Time To Decorate For Fall!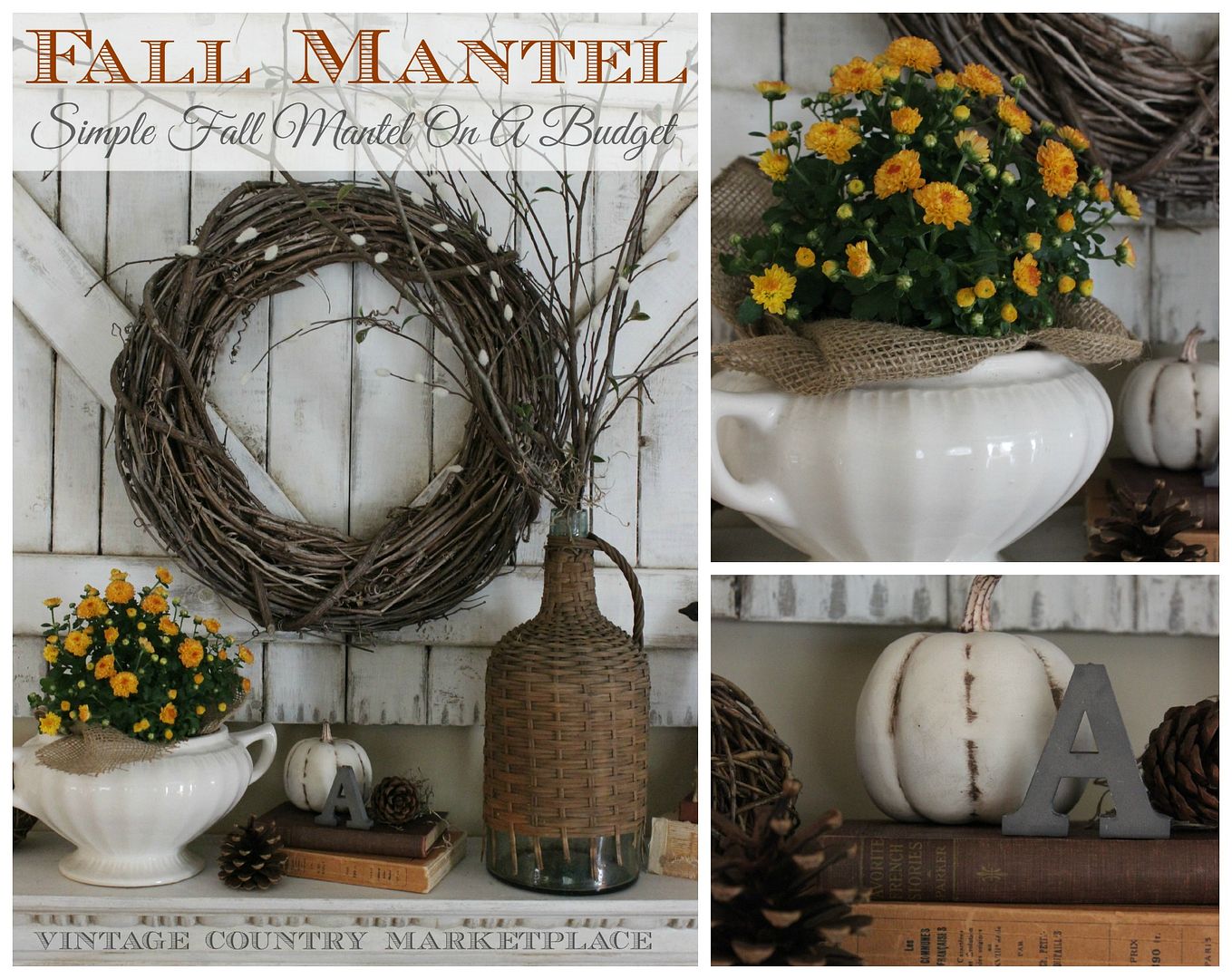 Welcome to my living room!

My home is done in all neutral colors, and white. I'm an eclectic mix of old and new.
I love Flea Markets, Thrift Stores & Yard Sales!
The mantel I purchased on Craigslist for $50! What a score for me!
I do EVERYTHING on a budget when it comes to decorating!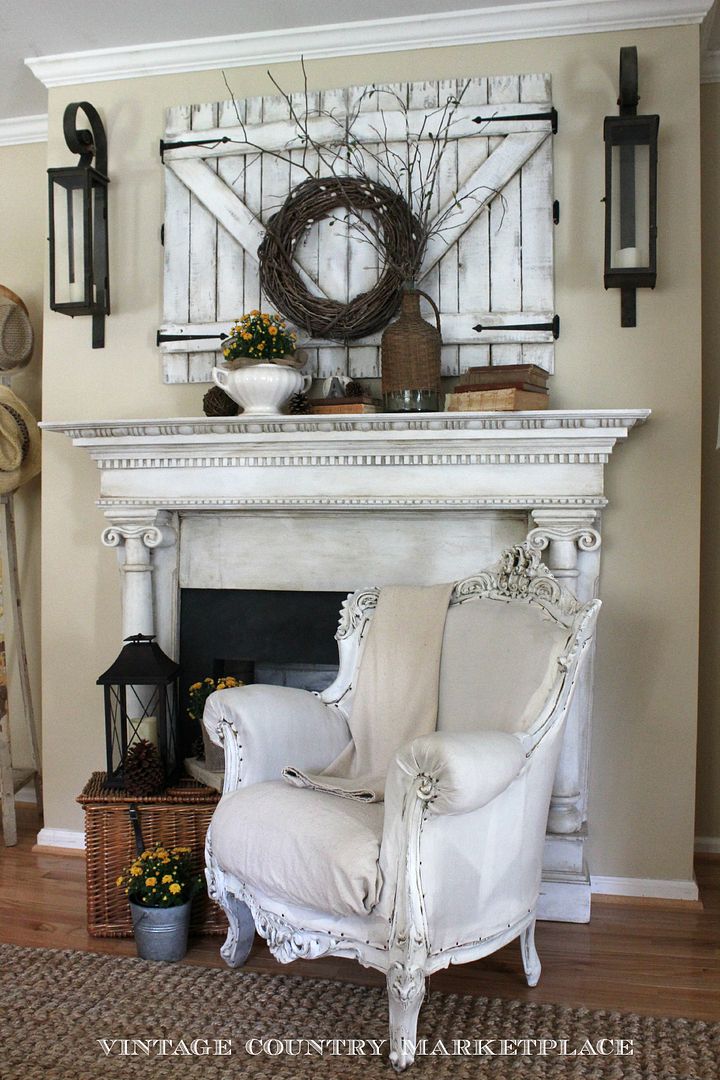 This year I decided to go very simply on the Mantel.
I used an old grapevine wreath that has been hanging outside to put on the barn doors that cover my TV set! The Barn Doors were a custom order from a gal on ETSY! Click Here For Her Link.
I had her make two distressed white shutter doors. I purchased old wrought iron fencing hinges from Ebay to put on the doors for decoration only. The door hinges are actually heavy duty hinges mounted to studs using very long screws. I just love how they turned out. No more TV showing!
The wicker glass bottle was purchased for $12 on Ebay!
The awesome Lanterns hanging on my wall were given to me.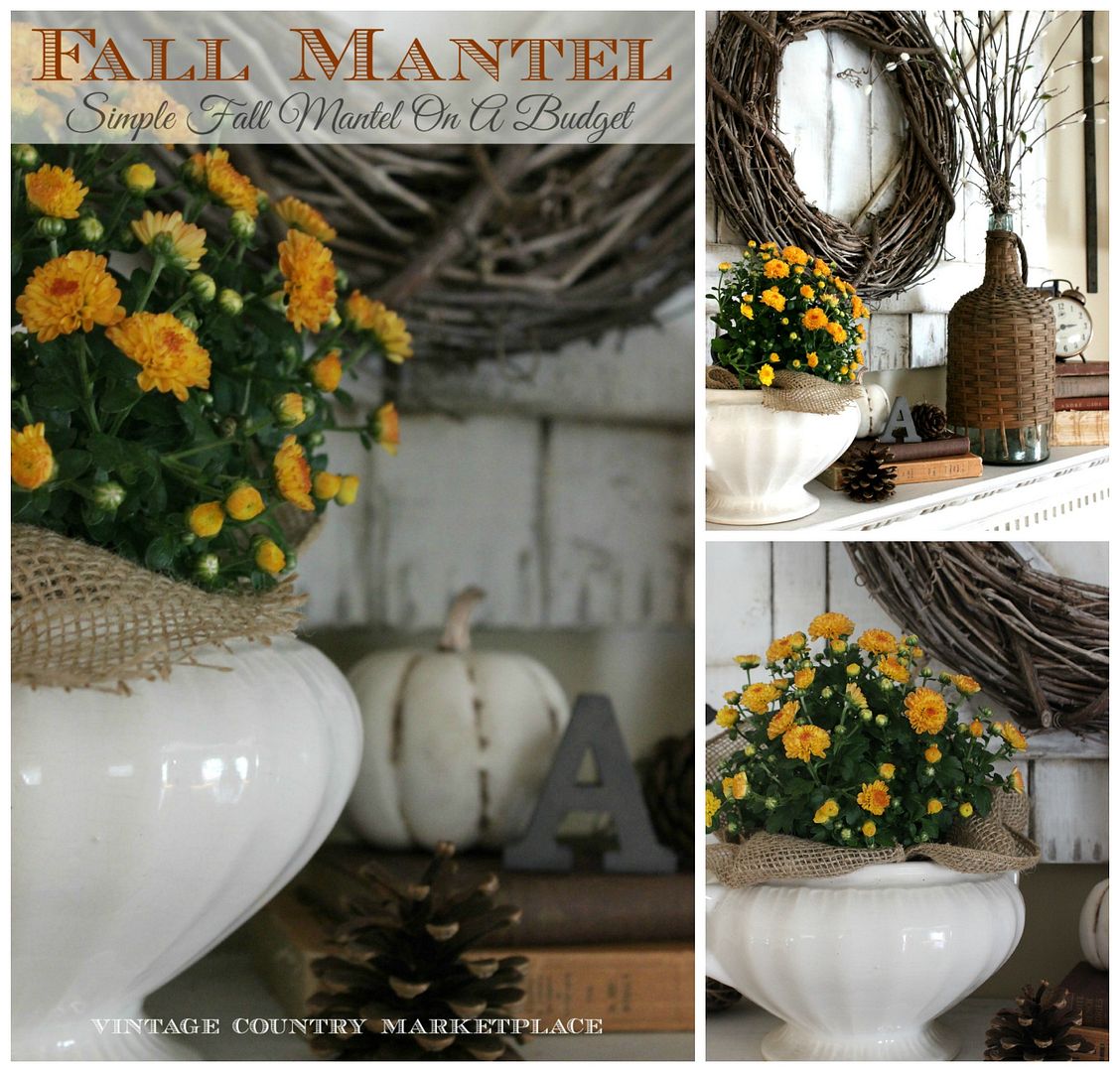 Old books help give height to items I like to tuck here and there like pine cones!
The white pumpkins were originally bought at the Dollar store then I redid them! Click Here for that tutorial!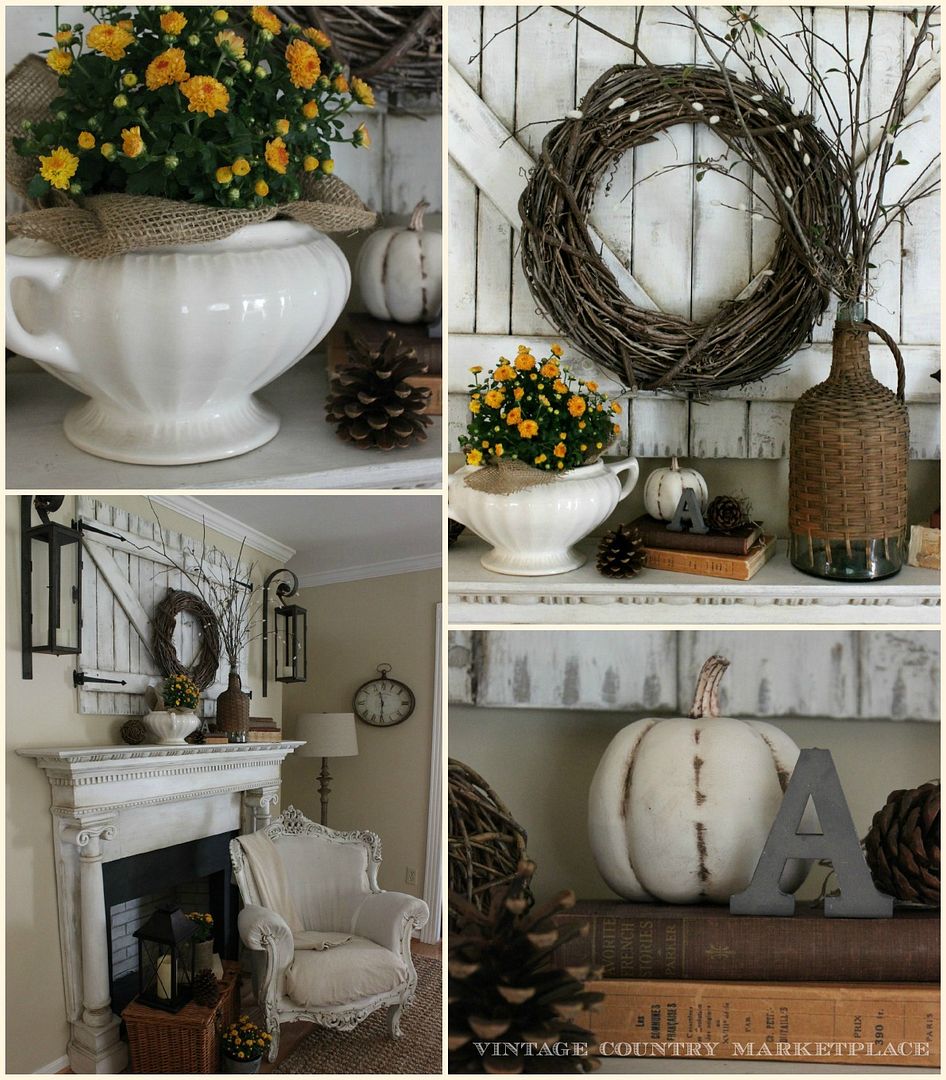 I purchased small yellow mums from Wal-Mart for $1.98 and wrapped the bottoms with burlap.
The clock hanging on the wall I purchased last week at the Village Thrift Shop for $12.00. My favorite stop on my way home from work is the thrift shop!
The metal "A" for Autumn I found last night at Michael's Craft Store for $1.97.
Lamp in the corner is from Target.
I collect vintage picnic baskets and I found 3 English Picnic Baskets a couple of months ago on Craigslists....3 for $40!
Will be sharing more of my home with you soon!
Have a great Day!

If you have any questions, I would love to hear from you! Email me! vintagecountrymarket@gmail.com